One way or another I have been involved in the open education debate for many years. Pontydysgu were a partner in the first projects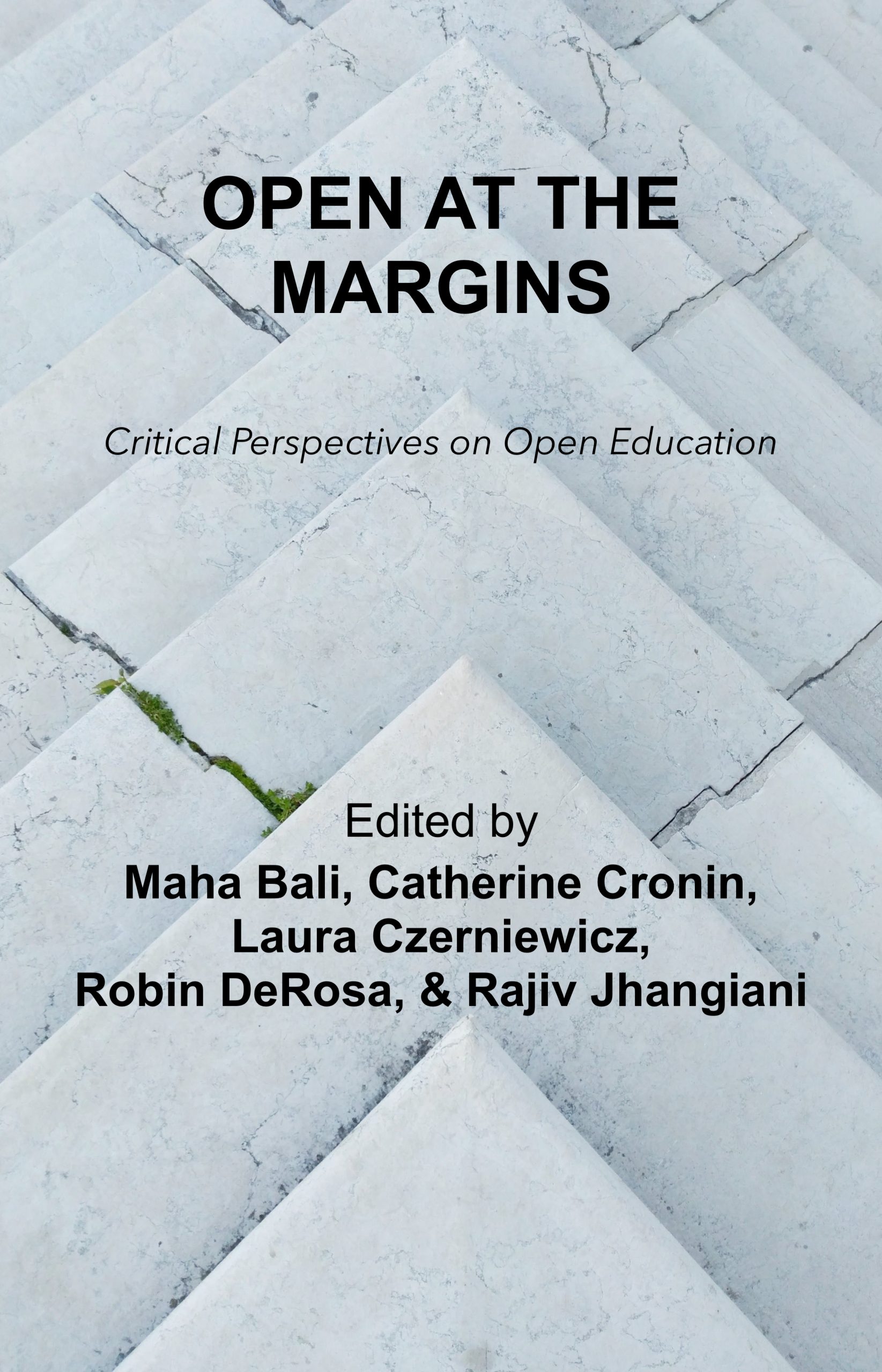 sponsored by the European Commission to promote firstly open source software and subsequently open educational resources. And since then, some fifteen or so years ago we have published everything under a Creative Commons license. And slowly over the years the debate has shifted, over the past years looking at the meaning of open education practices.
More recently a debate has emerged over diversity and over non-dominant epistemic stances in open education. Now, many of those voices in the debate have contributed to an open book entitled Open at the Margins with the subtitle: Critical Perspectives on Open Education. The book is edited by Maha Bali, Catherine Cronin, Laura Czerniewicz, Robin DeRosa, and Rajiv Jhangiani and is licensed under a Creative Commons Attribution-ShareAlike 4.0 International License.
The description of the book says:
Open education is at a critical juncture. It has moved on from its northern roots and is increasingly being challenged from its own periphery. At the same time, it finds itself marginalised and under threat in an educational sector infiltrated by corporate interests. However, rather than bunkering down, becoming blinkered or even complacent, the editors of this volume believe that the voices from the periphery should be amplified. This book represents a starting point towards curating and centering marginal voices and non-dominant epistemic stances in open education, an attempt at critical pluriversalism. It is a curated collection of 38 blog posts, lectures, talks, articles, and other informal works contributed by 43 diverse authors/co-authors and published since 2013. Each of these contributions offers a perspective on open education that can be considered marginal and that challenges the dominant hegemony.
The book is free for download from the Rebus Community website. I havent read it yet but its on my list for this weekend. If it lives up to its description it is a very welcome and necessary contribution to the debate.